It normally is a playgroup day today, but I decided to take Zac back to Tama Zoo again, as it was going to be such a beautiful day, and it turned out that way J It was nice and warm – 15 Celsius. I will include some photos from zoo, but just like last time, you will see some more in the future – when there is nothing else to report!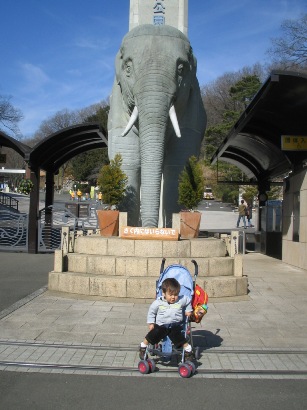 This big elephant is sitting at the entrance of the zoo. I didn't even realize it last time, but Zac pointed it out this time J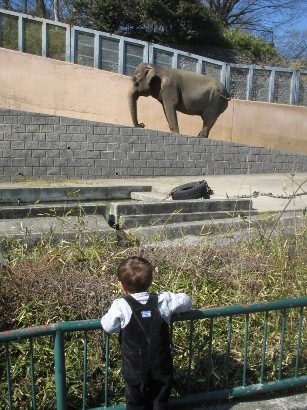 Last time, the elephants were African ones, but this one was Asian. A bit smaller, and the ears are heaps smaller. This poor elephant was all by itself, and it was dancing, spraying itself, and then putting the dirt and gravels on itself. Yes . . . we did spend fair bit of time in front of it, as Zac decided to eat his sandwich at the morning tea time!!!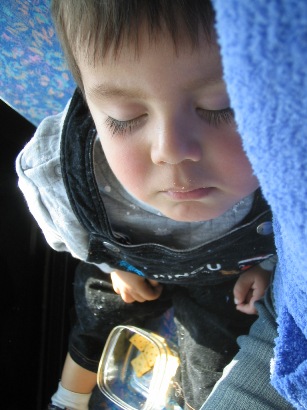 Zac had good exercise running up and down the stairs, pushing the pram and chasing pigeons J He fell asleep on the bus on the way home – and I even managed to transfer him on to pram and he kept sleeping even though I had to pay and get off the bus before I could put him in it. He must have been very tired, as he woke up around 5:30am this morning! (He doesn't normally wake up until about 7am.)