It was such a beautiful day today – so we went to this thing called "Dogs & Cats World". It exists only about 20 min. drive from home – which is not too bad, but since no one in my family likes animals, they haven't been there and didn't know what it was going to be like.
To be honest, it was quite boring. I wouldn't recommend it to anyone. First of all, you have to pay more than Tama Zoo for entry, and once you get inside, you will have to pay more for each of the attraction – which wasn't that interesting anyway. We only went to the free ones, which was to be able to pat the dogs & cats, but Zac wasn't too keen anyway . . . I think he would rather go to the zoo and look at animals from safe distance J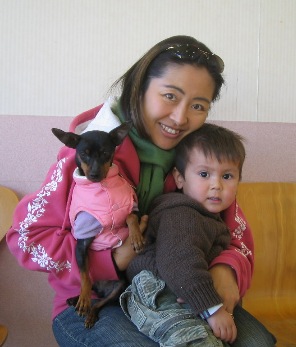 This one was taken at the doggy patting section. It was a mission – to have Zac on my lap when the dog was there!!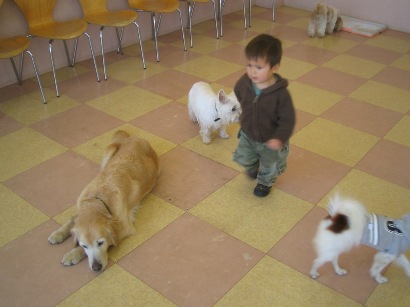 He was literally running away from them – that's why he is blurry!
He wasn't too keen on going inside of this dog's mouth either. . . but I succeeded in tricking him J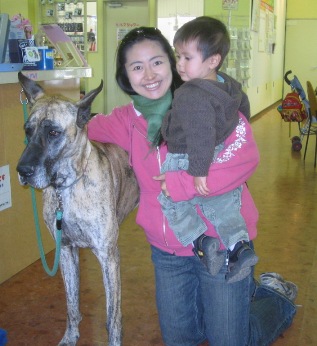 At the exit, this HUGE dog was just sitting at the cashier. He would jump up on the counter to get some nibbles, and he would be as tall as me!!