Written by Kay Soede
Tuesday, 26 February 2008
We went to playgroup again . . . and yes . . . you will have to put up with some more photos of zoo again J
I didn't think Zac would find horses interesting – as he sees Gypsy everyday!!
This rhino didn't have a horn. I wonder why? Is it safer for the carer? Or do they fall off in between seasons like deers? Does anyone know?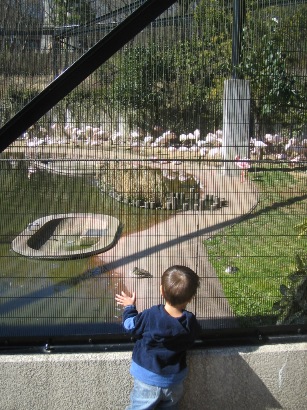 Zac spent about 15 min. in front of these flamingos . . . I don't understand what's so interesting about them!!
Unfortunately this emu turned around away from us as I was waiting for Zac to turn around and look at the camera!! Really hard to control two creatures at the same time . . .
Last Updated ( Tuesday, 26 February 2008 )