Written by David Soede
Sunday, 29 July 2012
I had a big weekend felling some backyard perimeter trees on Sunday 29th July with Uncle Bob (Robbie) lending a hand - I had trained (soccer) Thursday night, referee'd Zac's soccer game on Saturday morning, played for the Wombats Saturday arvo and then backed up for The Lakes A's which included a knockout punch to my head from the opposition keeper (hey I earned a penalty which we converted!) so I was stuffed before starting Sunday morning after church . . . and completely buggered afterwards!!




Over the next few weeks I worked after work for an hour or 2 each weekday, plus some weekend work, limbing & bucking the trees. Limbing is cutting the branches (or limbs) off and bucking is cutting the main trunk (or really big branches) into rounds - short sections ready for splitting. I like my rounds 24" long 'cause that's the max length my fireplace will take and also the max length the logsplitter will split - the longer they are the less handling, longer burn times and easier stacking (more stable). I intend taking all the small branches across the creek and stacking them for a year and then will burn them off next winter. What you see left in the bottom rooftop photo of the main trunks I will leave until I fell the large gum tree - I will use them to hold the gum tree off the ground for easier limbing and bucking. Hopefully I can get a bobcat neighbour in this week to help clean up the brush and move the rounds to the logsplitting and stacking location.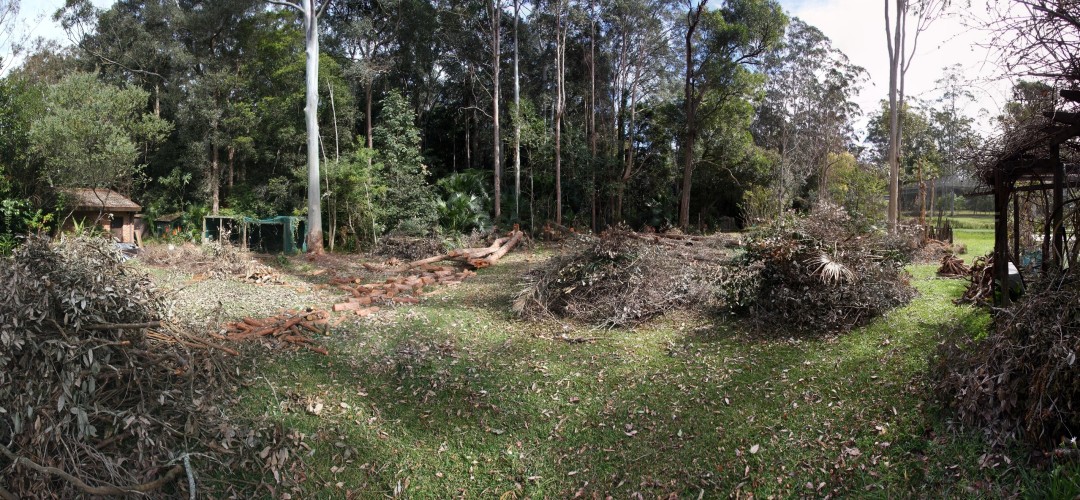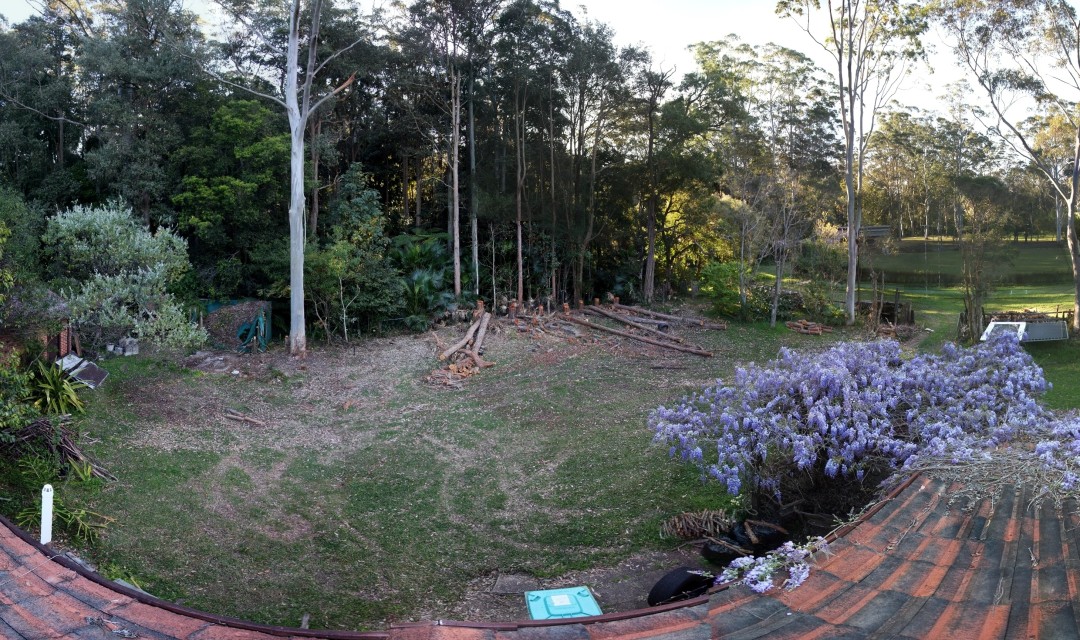 Having done the smaller boundary trees it was time for the big one. OK, it's not a big tree by professional standards, but it's the biggest tree I have felled, and with the worse potential consequences, being so close to the house.



I had planned to trim some branches on the house side of the tree but it got too difficult for an amateur like me to handle so I did the (hopefully) sensible thing and canned that part. Unfortunately a consequence of that, was that same dam branch almost hit and damaged my car because I had planned the operation and car placement carefully, so the trunk would not fall on the car and crush it, then forgot to adjust my plan for car placement having not actually trimmed that branch. Only some good driving by my good mate George avoided the branch denting the car roof and smashing windows. Great Job George!

Felling of a 36m (120') high x 0.75m (30") diameter Sydney Bluegum tree at Shamley Green - chainsaw and editing work by David Soede, and filming and driving by George Graziani.






Last Updated ( Friday, 06 February 2015 )