| | | | |
| --- | --- | --- | --- |
| Dishwasher westinghouse 480 2H | | | |
Written by David Soede
Saturday, 03 May 2008
Approx. 20 year old dishwasher, Westinghouse 480. White in colour but scuffed and scratched, also has a small chip in top left corner plastic now from removal (doesn't affect functionality). Although 20 years old it hasn't been used much - we've used it <10 times in 4 years and previous owners washed dishes by hand as well except for their large meals around christmas holidays. Runs perfectly, seal is fine, no leaks, no visible internal corrosion. Single water inlet (cold), and obviously a waste hose out as well. Just plugs into a standard 240V AC GPO (power point) - doesn't need to be electrician wired up.

It's not going to be someone's pride and joy in a new kitchen, but it works great and could be useful for a cheap granny flat conversion or replacing an old dishwasher in a rental place or installing in a garage or boatshed or something. Reasonably quiet but not silent when running. Definitely worth saving from landfill. Inspections welcome. No Reserve!

Due to size and weight of the dishwasher it's pickup only, I can give you a hand loading into a station wagon or trailer.

Dimensions: 840(H) x 595(W) x 600 (D). Approx. 30mm vertical gap under top plate down rear, with a cavity at bottom rear approx. 60mm deep i.e. so tap / plumbing can be connected and sit at bottom rear whilst dishwasher is pushed against wall from front.

Please check my other auctions as well for more bargains! Good Luck!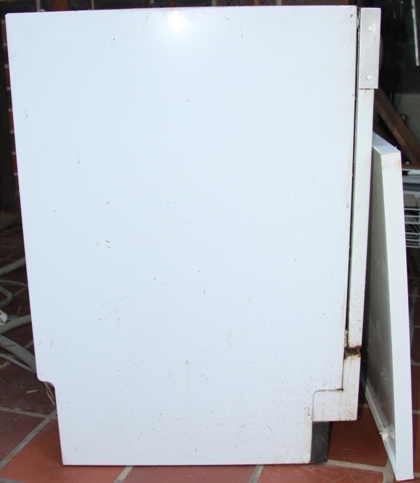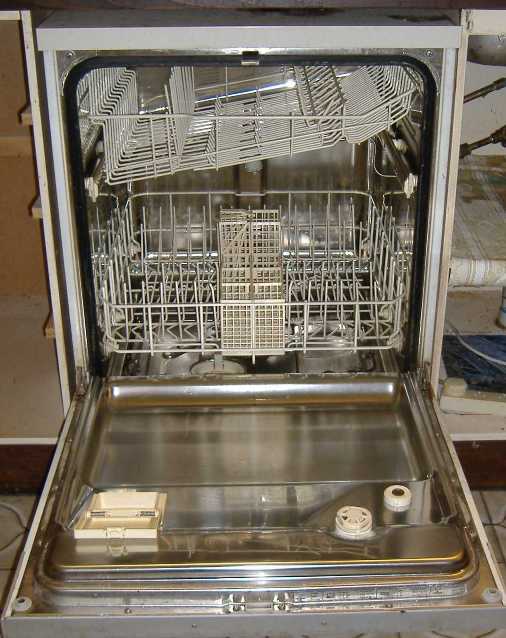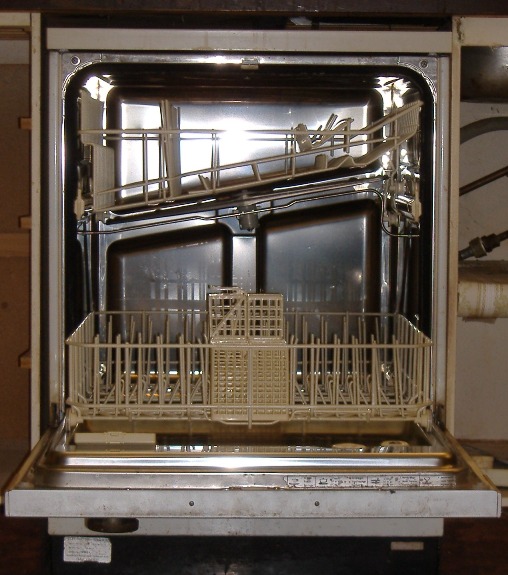 Last Updated ( Sunday, 09 October 2011 )