| | | | |
| --- | --- | --- | --- |
| Vidikron TGS XP CRT Projector | | | |
Written by David Soede
Thursday, 01 May 2008
Vidikron TGS XP CRT projector FOR SALE on ebay :
Italian made Vidikron TGS XP CRT projector, serial # 40402. Secondhand, around 12 years old, but extremely light use and in excellent condition.

I would rate the tubes as: Red = 9, Green = 9, Blue = 8 (according to Curt Palme's Rating Chart )
Projector Tubes are made in Japan Panasonic 180DCB22 tubes which apparently are used in better quality CRT projectors than this Vidikron TGS XP, so you might consider re-tubing your CRT projector with these tubes for a cheap upgrade. The lenses are 3 x DELTA TAC 4 made in the USA in October 1995.

Inspection welcome - projector has been temporarily stored here so is not setup and calibrated properly, but you can view the output on a projector screen and fiddle with settings to satisfy yourself it is in full working condition.

The Vidikron TGS XP is only SD, not HD, with composite (video), s-video and RGB (interlaced, not progressive) inputs. It has a small pana flo fan which is inaudible when running. Ceiling mount pictured below is original and included.

Due to size (550 x 610 x 230) and weight (30kgs) it is pickup only.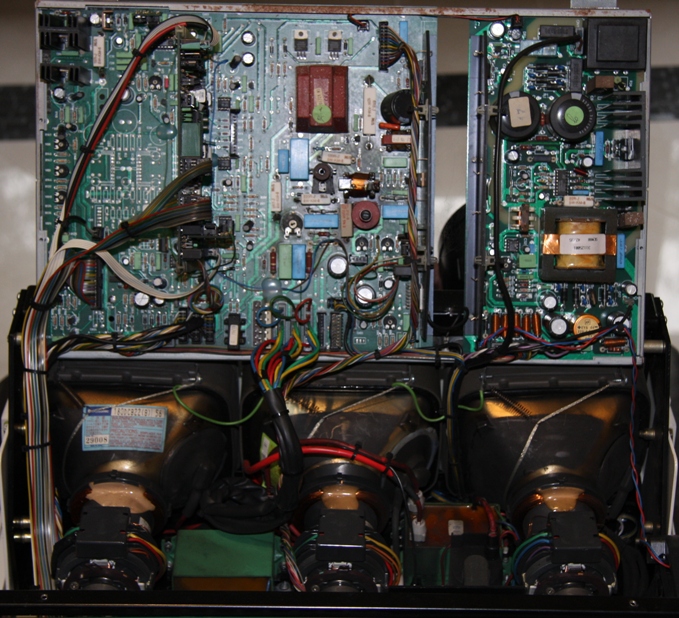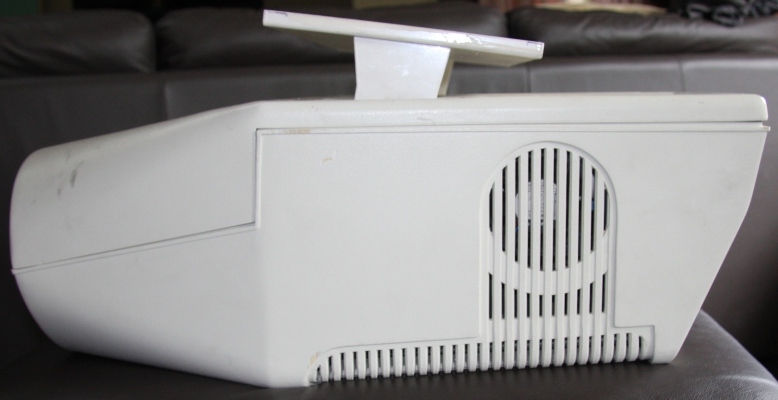 Last Updated ( Sunday, 09 October 2011 )