We got back early today from the trip. Unfortunately, it was like a typhoon weather here today, and it wouldn't have been fun being outside. We had another half a day break which ended up being good for both Zac & I, as we didn't sleep well last night.
We really enjoyed the day, yesterday, though J It didn't start raining until evening, so we had almost all day without rain even though it was a bit cloudy. We first went to the place that was well known for this spectacular type of cherryblossom. It flows down like a waterfall, and this particular one is quite old and huge!! I've never seen such a big this type of cherryblossom tree before.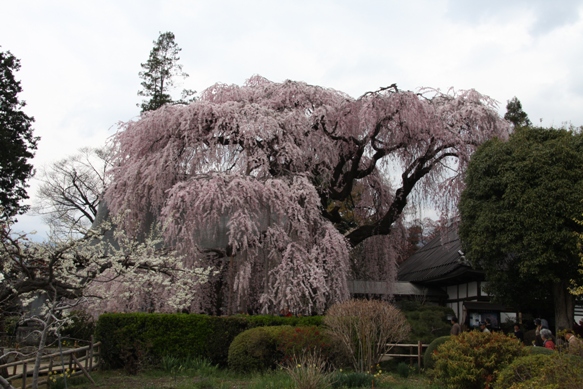 This one is the normal size for this type of cherryblossom.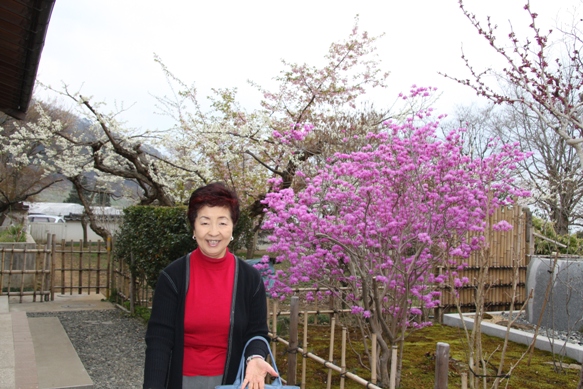 This is a different part of the same garden. Few other pretty flowers with my mum J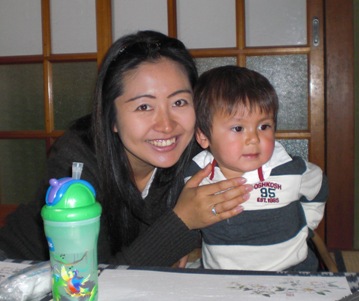 We had lunch at mum's friend's restaurant. Reservations only - and they only take up to 4 people x two parties everyday. She makes the soba noodle from scratch herself, and we had delicious soba noodle. Her husband runs sushi restaurant on the other side of the building (house - they live upstairs). Sorry, no photo of soba noodles - as I was starving and got too busy eating!!
This is her soba noodle dipping sauce container collection. I love Japanese hand crafted potteries J