Written by David Soede
Sunday, 28 February 2010
Fergusson TEA 20 tractor, serial number TEA 436972 which is a 1955 build (so 55 years old) according to this TE20 serial number wiki. Vanguard straight 4 cylinder "Standard" petrol engine (used in the Vanguard and Triumph sports cars apparently). Good working order considering her age. Has 1st, 2nd, 3rd and reverse gears (all work well) and PTO (power take off) with 3 point link. Since 1980 this tractor has been pulling a Jarrett JS4 (4 foot slasher now known as the 1200) slasher around 3 acres to cut the grass - until about 2003 in first gear and slowly, and from 2003 until 2007 in 2nd gear.
She has been kept under cover when not in use and has been serviced by a local tractor mechanic every year - except the last 2 years where it hasn't had much use, maybe used 3 times. She's had a pretty easy life since 1980 but I don't know her history prior to that. She takes a few seconds to start when cold but starts instantly when warm (see demo video clip). The former owner ran her on Super (leaded petrol RON = 96) as did I until I could no longer obtain it, when forced to switch to ULP I started adding a Valvemaster additive to protect the engine. Apparently this isn't needed but it doesn't hurt. The reason I'm selling her is I sold off most of that 3 acres and have a ride-on mower to do the rest of the mowing. I don't know much about tractors or grey fergies in particular, but I reckon she's a beauty and it would be worth restoring her to her original glory, and relatively easy to do so with the condition she's in.
Attachments include:
Bare & Co. Roll protection bar
Jarret JS4 (now known as the 1200, it's a 4 foot) slasher with rust (see pics)
Double furrow plough - original "ferguson" model I think, serial number I0AEA7804 (front disc spins freely, rear disc does not spin by hand)

Draw bar with tow ball

Extra rails / bars (possibly for the plough or other implements)
Not exactly an attachment, but I found the Reference Book (manual) in excellent condition so that's included as well.

Known issues:
rear right wheel has slow leak through valve. I pump the wheel up before using tractor each time (except the demo video 'cause I'd loaned a mate my compressor)

battery needs replacing, doesn't hold charge well (I used my car battery in the demo video clip)

slasher skids have bad rust along bottom of vertical plate - could be repaired (welding required) or side skid plates replaced as rest of slasher is rusted but OK

Brakes are poor - suspect pads need replacing, I've never bothered as I hardly ever require good brakes on my flat property
Some slight visible damage to lower right of front bonnet grill courtesy of a run-in with a tree due to brake problem :)

Fergusson TEa20 tractor demonstration of current working condition with PTO slasher.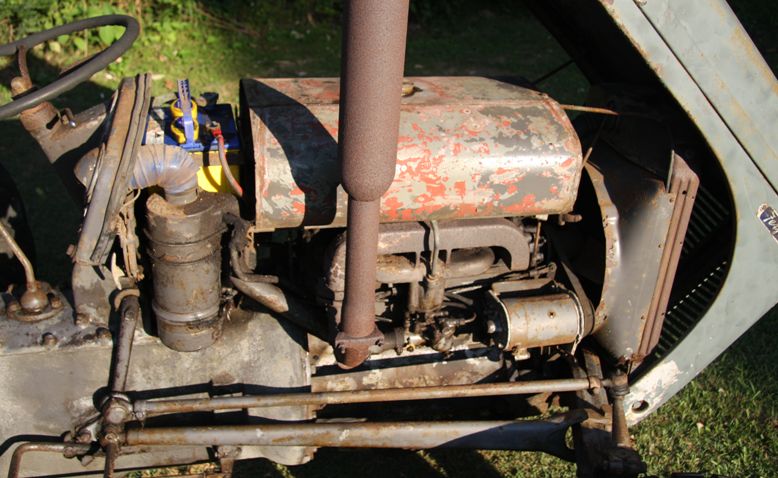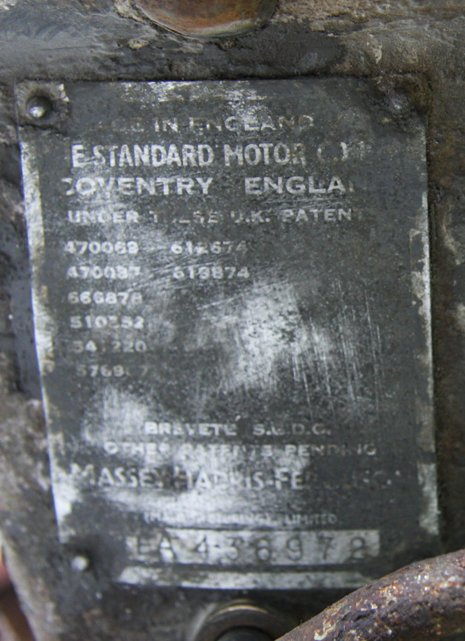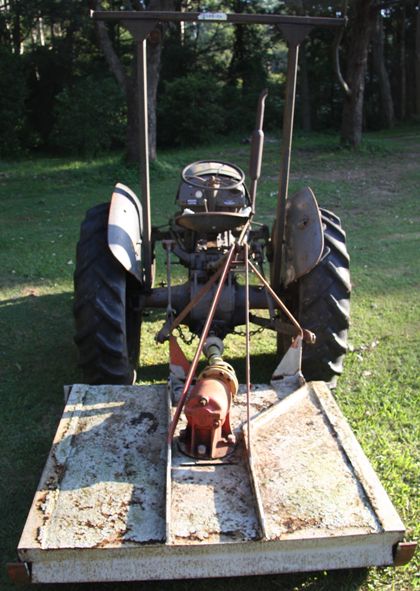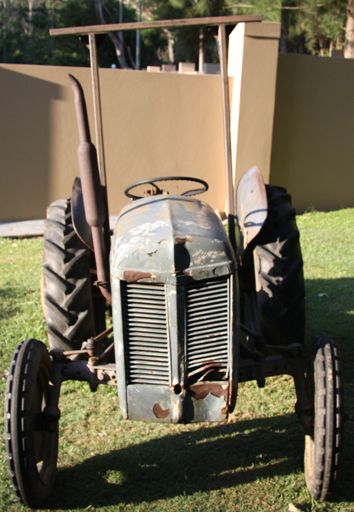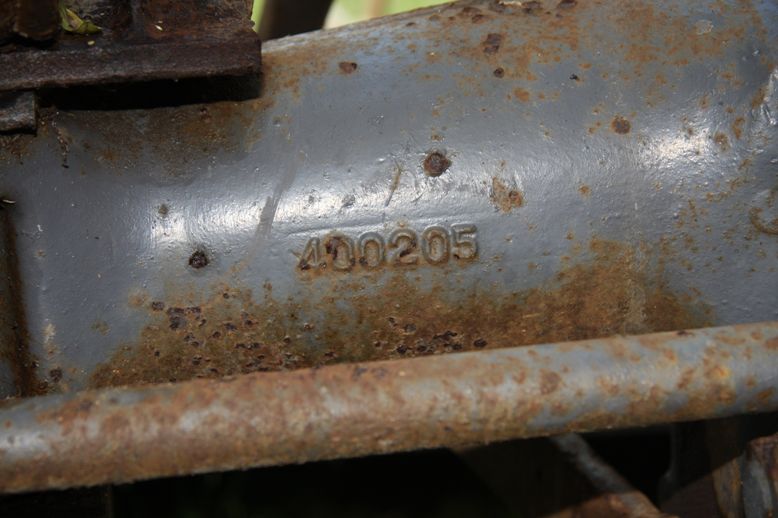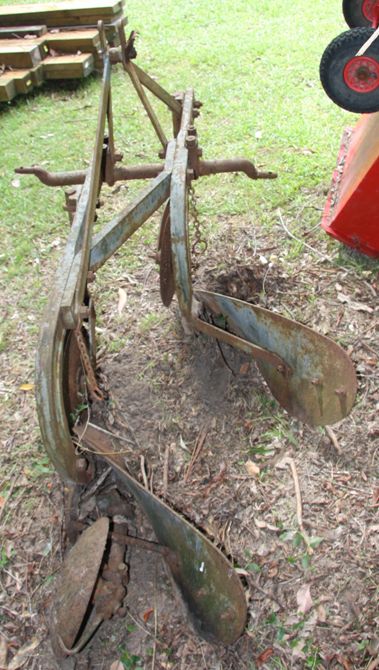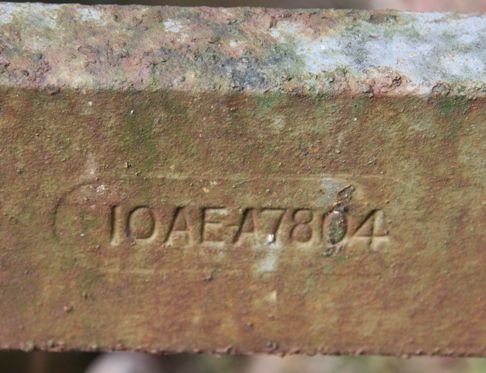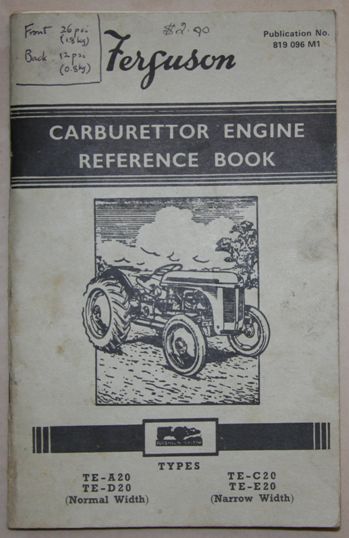 Last Updated ( Sunday, 27 May 2012 )