Since we just went to the playgroup today, I will continue with the zoo photos. I am having difficulty uploading the video footage, so we'll see whether I can use a different video camera, or different PC to try to upload it sometime in the future.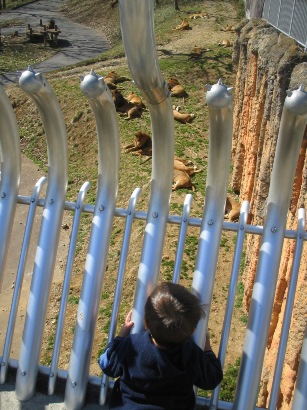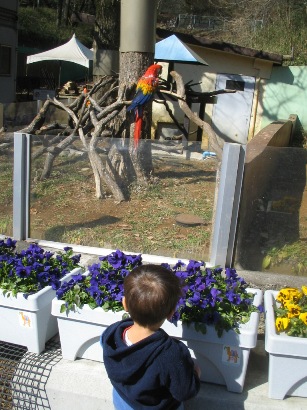 <-- This is a lion park. We went through it on a bus which had meat hanging on the side of the windows. I've got a video footage of a lion right in front of our face!
--> Beautiful parrots were there. They have lost quite a lot of feathers, though. It must be too cold for them here . . .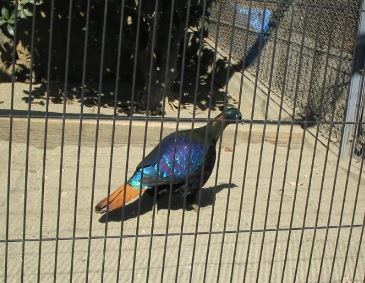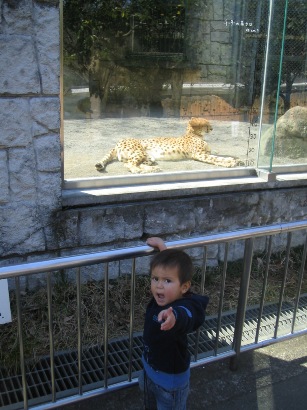 <-- This is a bird called "Kiji". It's a Japanese national bird, and beautiful colour!! This photo is not showing all the beautiful rainbow colour.
--> I don't know what Zac is trying to say here . . . He is trying to complain something about this Cheetah. (His Dad thinks Zac knows the cheetah is the fastest land animal on earth, but as it isn't moving at all Zac thinks it's being lazy, and someone should show him how fast it can run.)