| | | | |
| --- | --- | --- | --- |
| Holz Hausen version 2 - collapse and rebuild | | | |
Written by David Soede
Wednesday, 18 February 2009
Well having had Holz #1 collapse due to a non-sturdy base, I ripped it all up, heart-breaking really, and built a new base using wooden pallets. This time I did a few things differently - better base for a start, I decided to do a smaller HH, only 6 foot diameter and outer wall height instead of the ambitious 8 foot diameter and height for HH version 1, and I did the proper ring to start the HH.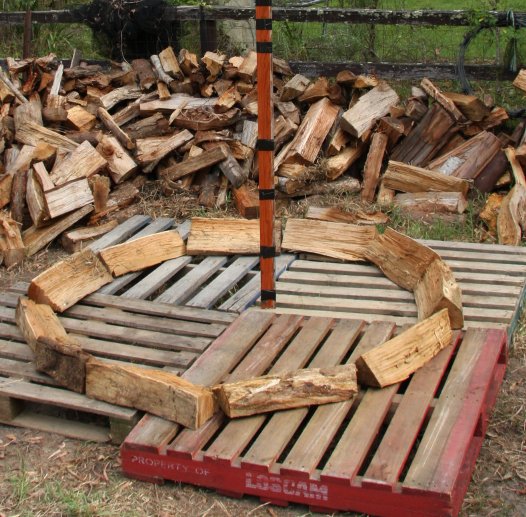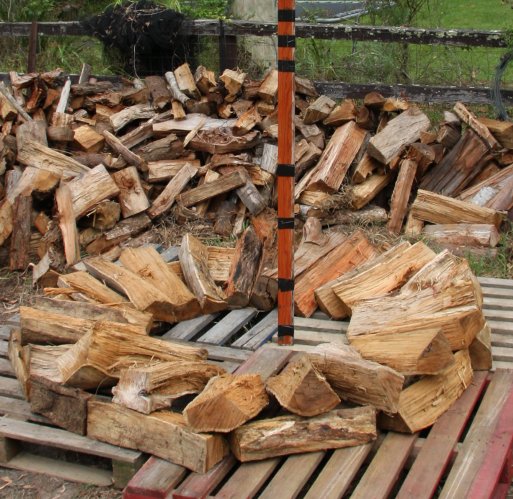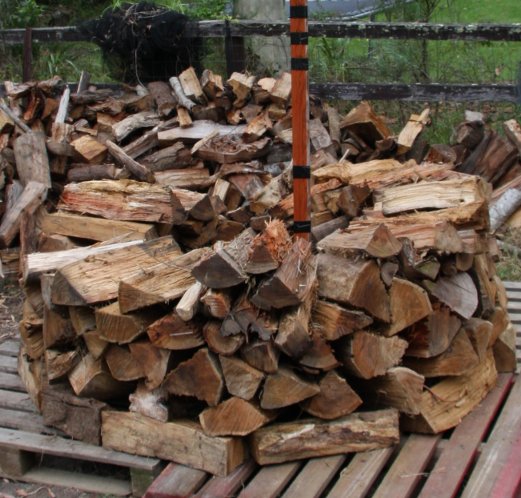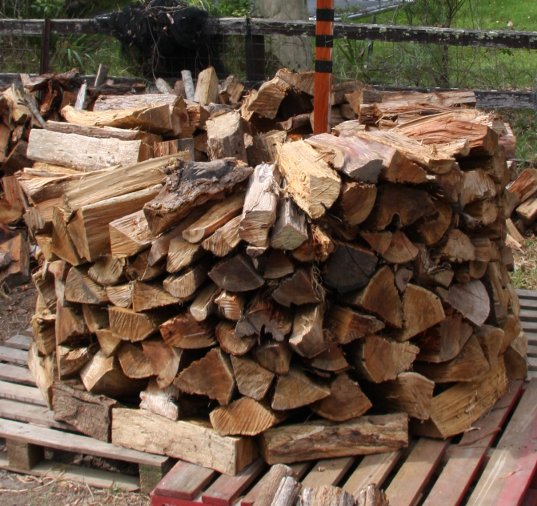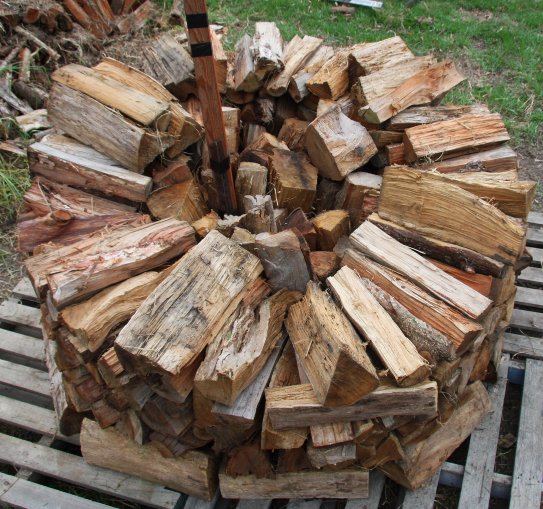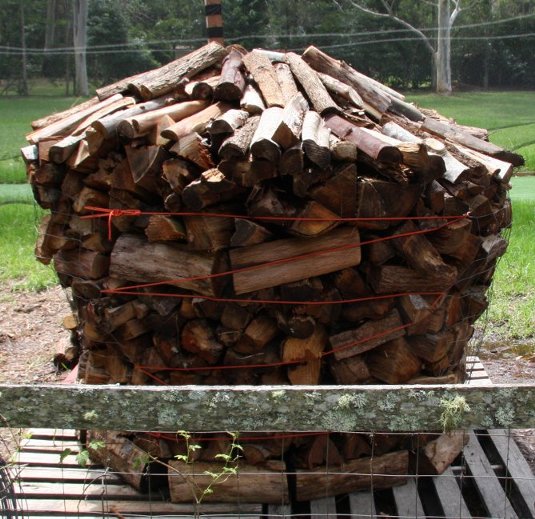 Still to come is a tarp or plastic cover on the top. I will do the same for the ricks (standard wood rows) I have started building as well.
At least I have my control pieces in both the HH and the ricks. I will still be able to gather some good empirical data on the performance of the HH over ricks with regard to seasoning progress. My weather station has been logging info (temps, humidity, wind speed & direction, rainfall etc) every 30 minutes so I will be able to figure out "degree days" etc.
It might not be as good an experiment as first envisioned, but it will certainly suffice to prove whether Holz Hausens do season firewood at a faster, slower or similar rate to ricks. As I posted at hearth.com I believe the HH benefit is aesthetics and high-volume storage for small ground area rather than better seasoning, but we'll see.
Last Updated ( Wednesday, 18 February 2009 )