We tried going to the zoo yesterday, and it was closed – so we tried again today and finally got there!! Tama zoo is one of the largest (if not the largest) zoo in Japan. It has lots of different theme parks inside of the zoo – and we've managed to check out half of Asian, half of Australian, and all of African parks today. There are heaps of photos – so I will gradually introduce some more when I don't have any news.
Zac loved each and every one of the animals. He spent 10-15 min. at each animal, which is why we took so long to get around . . . We were there from 9:30am to 1:30pm, and he was not sick of it!! I literally had to drag him out of the zoo, just so he can have his nap. He was so excited, it took another hour before he fell asleep, but he woke up only after 40 min. . . He wasn't cranky when he woke up, so I didn't really care. I'm sure he will sleep well tonight.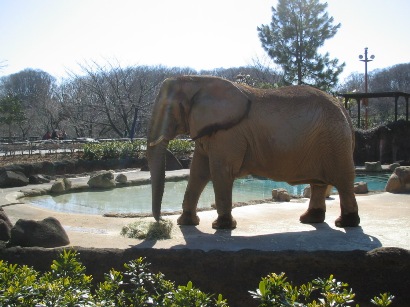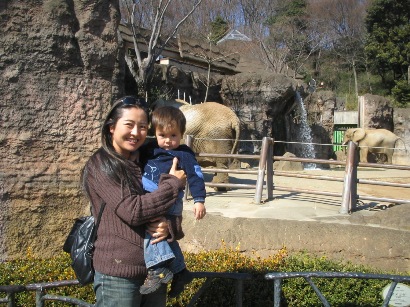 These ones were obviously taken at the elephant section. When we went to Taronga zoo, the elephant enclosure was so large, Nick & Zac couldn't really tell where the elephants were – but we didn't have that problem today!!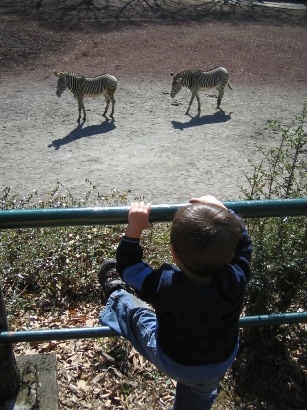 Zebras were in the large area, but they came right up to us, and Zac didn't want to leave that area!!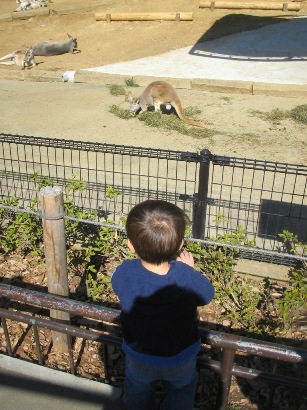 And yes, they even had kangaroos there . . .